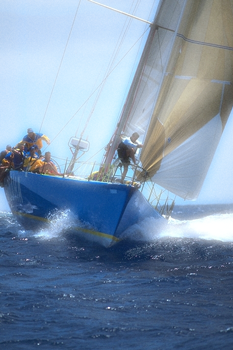 CECLSM is a two year voyage, powered by the winds of the Holy Spirit, to help pastors increase joy in ministry and help churches reach communities for Christ through health and outward focus.
What's the latest?...
Five of the eight Natural Church Development Measures increased significantly for CECLSM churches.  Read More about the CECLSM impact.
View a ten minute video of two CECLSM pastors reflecting on their CECLSM journey.
Watch a conversation among a CECLSM peer team captured spontaneously on their graduation day.
Significant credit toward a Doctor of Ministry degree at Northern Seminary, and a 40% tuition discount is now offered to CECLSM participants.